---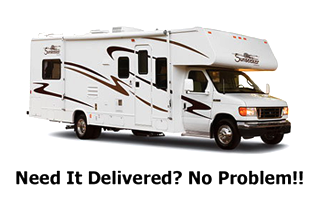 Would you like to keep your RV or travel trailer but don't have the time to use it? Camper & Trailer Outlet offers customers an alternative to selling their vehicles by placing them in our rental fleet! Our staff manages all the details; screening rental applicants, deposits secured through major credit cards, and rental contracts drafted with the proper insurance coverage. RV storage, maintenance and repair services are also included in the rental consignment package.
Customers maintain access to their own RV / Camper / Trailer for personal use anytime it has not been booked in advance. What better way to afford a motor home than letting someone else take care of it? With our help, your vehicle can also become a source of income, plus you can write off related expenses and vehicle depreciation on your tax return. We provide you with a monthly statement and a year-end report.

Get started Today! We will consider any RV, Camper, or Trailer.
Call today at (619) 442-4703 for further information.
---
San Diego County Sales / Rentals
1198 Broadway, El Cajon, 92021
(800) 509-4703 office — (619) 588-1851 fax