Camper & Trailer Outlet
2011 EZ-Lite pop-up truck camper $11,000
Also available: 1994 Chevy truck 5-speed 4x4. Truck and camper: $14,995
Call (800) 509-4703 for details.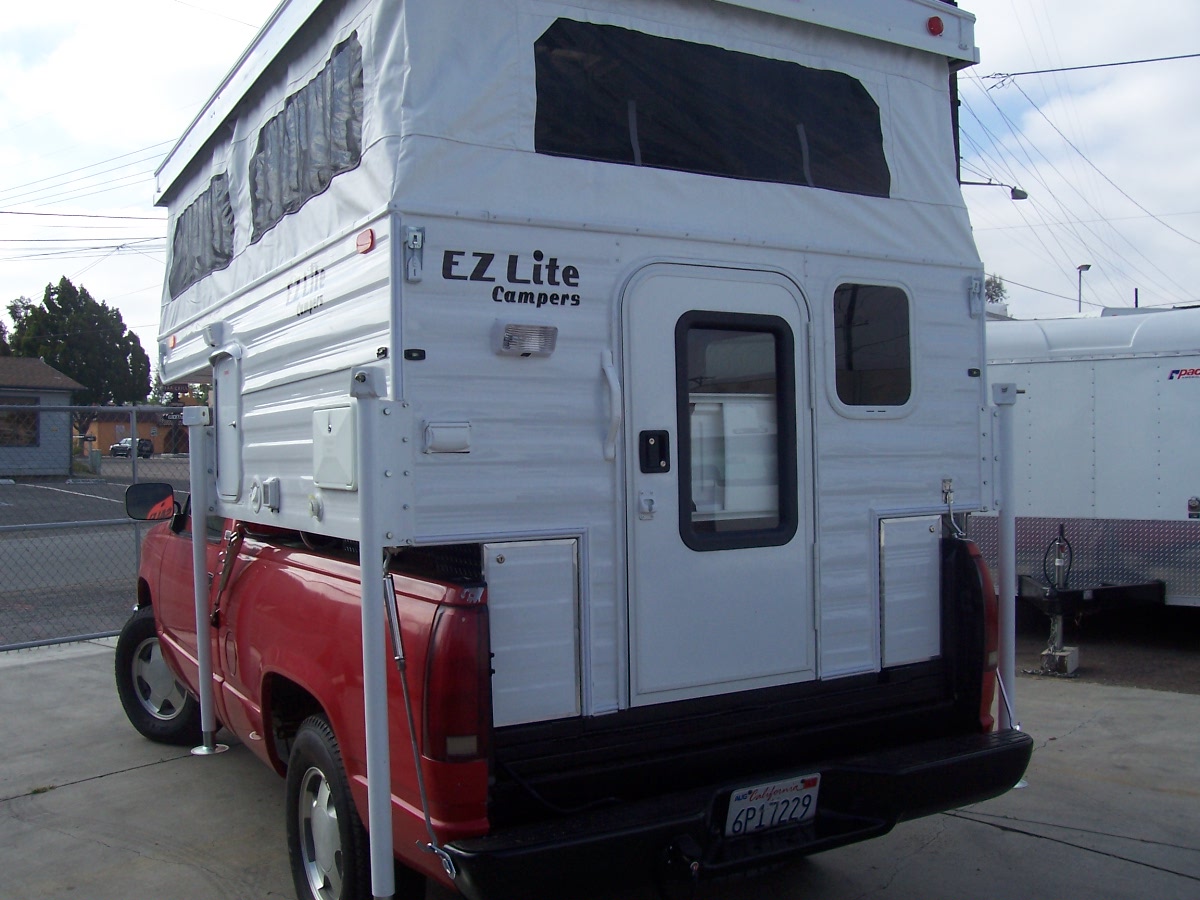 2011 EZ-Lite camper on 1994 Chevy 4X4 pickup
Includes stove, ice box, Porta-PottiŽ, outside shower, pressurized water system, and more! Chevy truck is 5-speed 4x4 with 106,700 miles. Runs perfectly!